Adult & Senior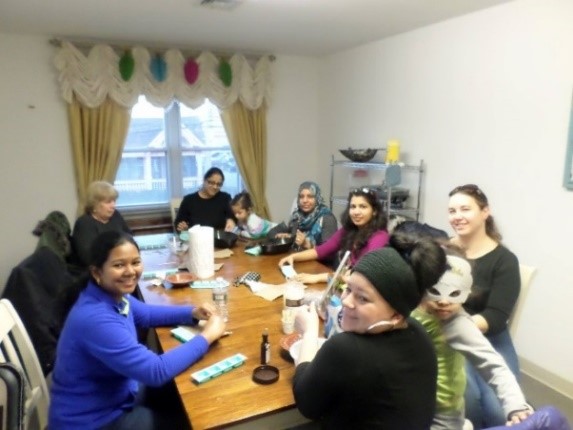 Adults can come to the FSC to enjoy programs and workshops in many categories such as employment, life skills, physical health, parent education, and community engagement. Learn new skills or refine old ones with your neighbors and friends!
Emerging Leader Series, Wednesday 11:30 – 12:30p: Learn how to find resources within your community! Gain confidence and practice simple public speaking skills.

English Essentials (ESL), Tuesday & Thursday 1:00 – 2:30 & 3:30 – 5:00p: Formerly known as ESL our English Essentials classes are designed for all to learn the English language. Beginner and intermediate courses offered.

D.I.Y. University, Wednesday 4:30 – 6:00p: If you enjoy being crafty, take part in our D.I.Y. University class! These projects are perfect for the adult crafter that wants to express their creativity.

Meadowlands Council Meeting, Tuesday 5:00 – 6:00p: Find out how you can get involved with the FSC. Plan activities, workshops and be a part of the decision-making process at the MFSC & within your community. Meetings happening 2x a month.

Senior Matinee, Thursday 1:00 – 2:30p: Seniors! Join us for a matinee movie at the Moonachie Senior Center. Refreshments will be provided.

Yoga, Monday 6:00 – 7:00p: Relieve stress and stretch with this low impact workout that will get those muscles moving. Yoga mats will be provided. Classes are led by Onika Vargas.

Zumba, Wednesday 1:00 – 2:00p: Get active and dance your way through our Zumba classes led by Lateefah Flemming of EmpowerFit! Consult your physician before beginning this or any exercise program.